Blessing of the New Space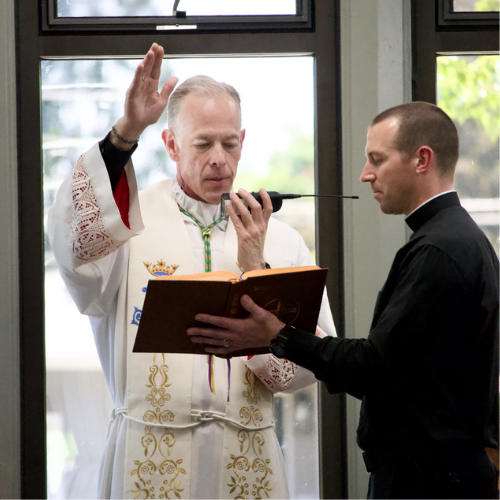 On June 6, 2023, Archbishop Sample visited Queen of Peace School to bless the new building spaces.
Groundbreaking began in late June 2022. The old shed was removed from the school playground and a new shed was built on the north side of the parish. The new structure is insulated and will be a space to park the QP bus, maintenance vehicles and equipment.
Three new classrooms and two single-use bathrooms are being added to the south side of campus, with the intent of becoming preschool classrooms.
On the north side is the addition of a 1600 square foot STEM lab. This space will open to the courtyard with garage doors to create a very versatile space for environmental education lessons and the collaborative use of technology. Additions across the hall include two classrooms, a multi-use and single-use bathroom and extra storage. All of these spaces will be ready for students by September 2023.
More than 4 million dollars have been promised or gathered to fund the expansion. This budget mark is being closely monitored. As the build progresses, it is likely that the contingency fund will be spent.
If you or your family are excited to support this investment in Catholic education at Queen of Peace School, please consider donating.
Checks can be made payable to:
Queen of Peace Catholic School
4227 Lone Oak Road SE
Salem, OR 97302